Background and purpose 
Scientific advances over recent years have led to substantial changes in the treatment of many diseases. Several new therapeutic strategies for neuromuscular diseases like Spinal Muscular Atrophy (SMA) target specific genetic defects (mutations). When a clinical trial is being planned, it is important that patients suitable for that trial can be found and contacted quickly. This was the original drive behind the creation of the UK SMA Patient Registry - a single database that contains all the information that researchers could need and a means of identifying and contacting individuals with SMA who might be interested in participating in clinical trials.
In the UK and Ireland, the UK SMA Patient Registry collects patient-reported data from individuals with SMA which informs researchers. With the advent of new therapies for SMA, a new and exciting role of the registry is to collect information from patients receiving treatment. This collection of 'post-marketing' data will help researchers understand the longer-term impact of new therapies upon SMA disease progression.
The UK SMA Patient Registry works in close collaboration with the clinical networks SMA REACH UK (children) and Adult SMA REACH. These networks collect clinician-reported data from SMA patients who attend participating neuromuscular clinics in the UK. Links between the SMA REACH clinical databases and the UK SMA Patient Registry are being developed to enable the consented sharing of limited and specific data.
Currently, with patient consent, we are able to share information about patients' experience of daily life, their activities and quality of life (also known as patient-reported outcome measures or PROMs), collected by the patient registry, with the SMA REACH projects. This PROMs data supplements clinical data from these studies and is used to inform UK regulatory authorities in their review of SMA treatments.
---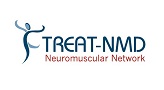 The TREAT-NMD Alliance is a network of excellence, seeking to advance diagnosis, care and treatment for those living with neuromuscular diseases around the world.
The UK SMA Patient Registry is a member of the TREAT-NMD SMA Global Registries Network. This is a network of national SMA registries across the world and ensures that patients who register in their national registry can be contacted if their profile fits a clinical trial.
In addition, these registries help researchers to answer questions such as how common conditions like SMA are throughout the world and support other activities to improve patient care, such as the assessment of standards of care.